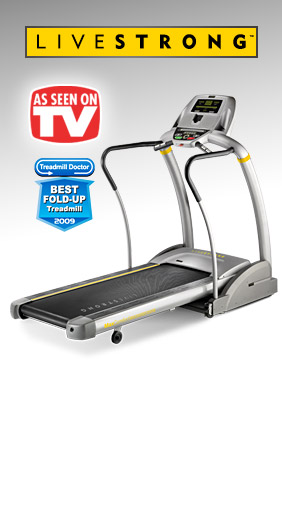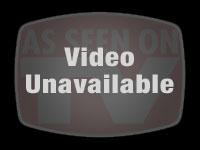 Livestrong LS16.9T Treadmill
Livestrong LS16.9T Treadmill is Livestrong's most full-featured treadmill. It offers numerous innovative features and advantages that put it far ahead of the competition.
The Livestrong LS16.9T treadmill is made for runners with its extra long running surface. Its exceptional array of features and benefits ensure that you will get a great workout and get into shape fast. It's no wonder that it was named the "best folding treadmill" by TreadmillDoctor.com!
Livestrong LS16.9T Features
Running Surface: Extra long 20″ x 60″ deck
Speed Capacity: 0-12 MPH
Incline Range: 0-15%
MaxComfort cushioning system
Motor: 3.25 CHP with LIFETIME warranty
12 Training Programs: Pre-programmed workouts ensure you receive an excellent workout
LIVETRACK Fitness Journal workout tracking
Heart Rate: Monitor your heart rate wirelessly with the FREE chest strap and integrated contact grips
iPod docking station and Pioneer speakers
Maximum User Capacity: 400 lbs
Warranty: Lifetime motor and frame – 5-year parts – 2-year in-home labor
Works with most Livestrong Fitness accessories
The LS16.9T features Livestrong's exclusive 3-zone MaxComfort system cushioning which ensures your comfort as you're getting into shape. Another great feature of the Livestrong LS16.9T treadmill is the Livetrack Fitness Journal built into the computer console. It's the perfect way to keep track of your fitness progress! In addition the LS16.9T also includes premium Pioneer speakers and an iPod docking station so you can listen to your favorite music or audio books while you workout!
Livestrong treadmills are built to stand the test of time. They are constructed with rugged folding frames and heavy-duty motors which are both covered by a lifetime warranty.
You'll quickly notice the Livestrong Fitness difference the first time you step onto the top-quality LS16.9T treadmill.
What are you waiting for? Order a LS16.9T treadmill today and get ready to watch those pounds disappear!
Livestrong LS16.9T Treadmill
Average rating:
0 reviews