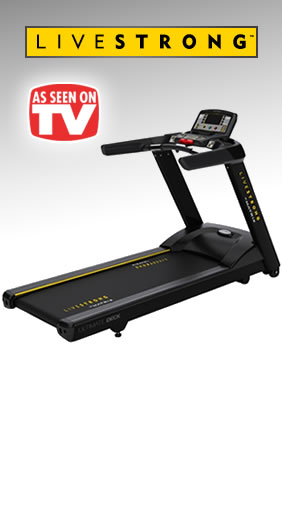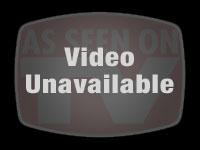 LIVESTRONG by Matrix T1XELS Treadmill
LIVESTRONG by Matrix T1XELS treadmill is a full-featured commercial grade treadmill that offers numerous advanced features that set it apart from the competition.
Innovative features such as the 7″ LCD digital ready TV, roomy running surface, numerous fitness programs, and Ultimate Deck Cushioning ensure that you have an effective and enjoyable running experience. The commercial grade frame, 3.0 CHP heavy-duty motor and 2 ply commercial grade belt add up to a superior treadmill that's designed to provide a lifetime of trouble-free performance.
T1XELS Treadmill Features
Integrated Vista Clear 7″ LCD digital ready television
Speed Range: 0-12mph
Incline Range: 0-15%
Heavy duty commercial grade frame
Spacious 20″ x 60″ running area
Ultimate Hard-Wax reversible 1″ deck
Ultimate Deck Cushioning for superior comfort while running
2 ply commercial grade belt
7.5″ step on height
7″ LCD display with Vista Clear Television Technology displays: speed, incline, time, distance (km or miles), pace, heart rate, calories, calories per hour, METs, watts, profile
Digital controller
3.0 continuous HP motor with AC drive system
User defined multi language display: English, Spanish, French, German, Italian, Dutch, Portuguese, Japanese, Chinese
6 programming options including: manual, rolling hills, fat burn, 5k, target HR, Gerkin protocol (firefighter fitness test)
Contact and telemetric heart rate sensors
Maximum User Weight: 350lbs
Comprehensive 5 year warranty on frame, motor, and parts
The LIVESTRONG by Matrix T1XELS treadmill is a superior exercise fitness solution which is perfect for both home and commercial use. The T1XELS treadmill is designed to easily and effectively get you into shape while lasting a lifetime.
LIVESTRONG by Matrix exercise equipment offers the advanced technology, attention to detail, and quality features you expect from the LIVESTRONG name. Matrix is a trusted name in home and commercial fitness solutions and a recognized leader in the exercise equipment industry. They are one the world's top fitness brands because their equipment is well built and offers the features that the fitness industry demands. If you're looking for a heavy-duty exercise fitness solution LIVESTRONG by Matrix is a superior choice.
Livestrong Matrix T1XELS Treadmill
Average rating:
0 reviews