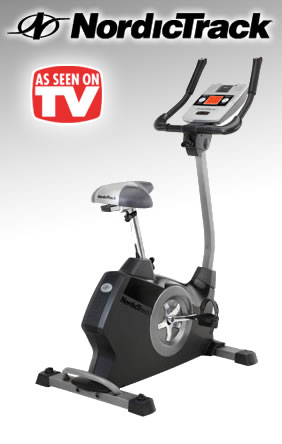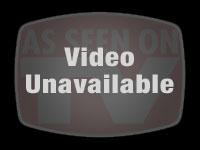 NordicTrack C2 SI Exercise Bike
NordicTrack C2 SI exercise bike offers everything you're looking for in a top-quality upright exercise bike for a very attractive price.
Get ready to watch the pounds disappear with the NordicTrack C2 SI exercise bike. Rock your workout with the compatible music port for iPod and the new, interactive iFit workout card technology. Your tunes will flow perfectly with the iFit workouts. Designed by certified personal trainers, the workouts offer weight-loss, performance and wellness workouts for faster, goal-specific results. The NordicTrack C2 SI exercise bike is engineered to ensure your success in meeting your fitness goals.
NordicTrack C2 SI Exercise Bike Features
GelSoft Seat: This high-tech, adjustable seat incorporates a gel layer to ensure you are comfortable as you workout.
Digital Resistance: Digital Resistance allows you to adjust your workout resistance for increased calorie burn and higher intensity.
Dual-Grip EKG Heart Rate Monitor: Make the most out of every workout by monitoring your heart rate with these built-in sensors.
iFit Workout Card Technology: Lose weight, feel great and improve performance in just 8 weeks with the interactive iFit Workout Card Technology! Each card is designed by a Certified Personal Trainer and plugs directly into the bike's console, automatically adjusting your resistance, while the voice of a personal trainer takes you through each workout. iFit Workout Cards are available in Wellness and Weight Loss categories to give you the most advanced, interactive and result-specific fitness options.
16 Preset, 2 Fitness Games & iFit Compatible: These programs automatically adjust the resistance of the bike for increased intensity. Choose between aerobic, weight-loss or performance workouts and you'll be on your way to success.
GameFit Interactive Fitness Games: Challenge yourself with exciting games like Fat Blocker and Calorie Blaster to have a little fun as you exercise. The harder you work, the easier the game becomes.
Compatible Music Port for iPod: Plug your iPod or MP3 player into the Interplay Music Port and listen to your own music through the built-in sound system as you exercise.
Odometer: This feature tracks the distance traveled over time and can be reset for individualized training.
Display: Perfectly clear and easy to read, the ClearView Display has a large viewing angle so no matter how tall or short you are, you can always keep track of your workout progress. It displays your time, distance, resistance, pulse, carbs burned and calories burned.
Ergonomic Handlebars: The racing-style handlebars are ergonomically designed to cut down on fatigue and prevent discomfort.
Compatible Music Port for iPod: Move to the beat of your favorite music with this built-in sound system. Plug your iPod, or MP3 Player, into the Interplay Music Port for unbeatable sound quality. With the iPod resting on the console shelf, it's within easy reach and leaves the controls right at your fingertips. As you match the encouraging cadence of the concert-like sound, you'll discover the dramatic difference the Interplay Music Port brings to your workout.
Weight Capacity: 250 lb.
Footprint: 39.25" L X 15.0" W X 25.5" H
Warranty: 7 year warranty on the frame and a 90 day warranty on parts and in-home service guarantee
The NordicTrack C2 SI exercise bike is a top-quality exercise solution that's designed to ensure that you get a superior workout every time that you use it. The C2 SI exercise bike from NordicTrack will get you started toward meeting your fitness goals and burning off those extra pounds in no time.
NordicTrack fitness equipment is the intelligent choice if you're looking for top-flight exercise equipment that doesn't skimp on quality and features. If you're really serious about getting into better shape and staying fit you owe it to yourself to take a serious look at the numerous options that NordicTrack offers. What are you waiting for? Browse our selection of NordicTrack exercise equipment to find the exact fitness system you need to start getting into the best shape of your life!
30 Day Satisfaction Guarantee! *
Workout Warehouse is an authorized NordicTrack fitness equipment dealer and they stand behind every piece of exercise equipment that they sell and fully guarantee your satisfaction. Simply purchase your NordicTrack fitness machine (direct from Workout Warehouse) and use it for up to 30 days. If you're not 100% satisfied with the results, simply contact Workout Warehouse's customer service department for a Return Merchandise Authorization number and return the machine (including any accessories) in its original condition and packaging to receive a full refund, less a 10% restocking fee and the shipping & handling charges.
* The above guarantee is for purchases made through Workout Warehouse only. Be sure to check the current return policy of all retail partners presented on TVgyms.com for the most up-to-date information.
NordicTrack C2 SI Exercise Bike
Average rating:
0 reviews