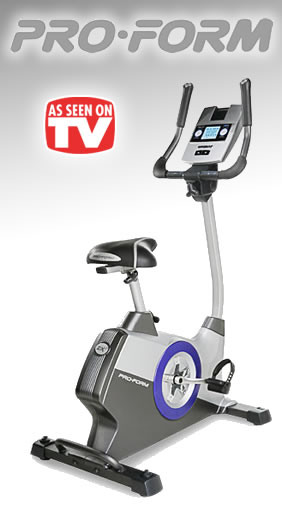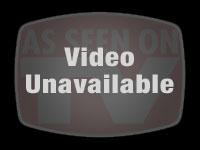 ProForm ZX2 Upright Bike
ProForm ZX2 upright bike is an affordable and feature-rich upright exercise bike. Its combination of innovative technology and extensive features will ensure your success in meeting your fitness goals.
Interactive fitness tools offer a total-body workout with the Proform ZX2 Upright Exercise Bike. Designed with GameFit fitness games, the ZX2 allows you to play Fat Blocker and Calorie Destroyer while you exercise; the harder you work, the easier the game becomes! It also has an Interplay music port that accepts iPods or MP3 players, and a built-in sound system for crystal-clear audio. The ZX2 is an exceptionally well-built exercise bike that will capably get you on the road to fitness and better health.
ProForm ZX2 Upright Bike Features
Vertical And Horizontal Adjustable Seat: This bike seat is designed to slide vertically and horizontally so you can find the perfect fit.
Dual-Grip EKG Heart Rate Monitor: Make the most out of every workout by monitoring your heart rate with these built-in sensors.
iFit Workout Card Technology: Lose weight, feel great and improve performance in just 8 weeks with interactive iFit Workout Card Technology! Each card is designed by a Certified Personal Trainer and plugs directly into the bike's console, automatically adjusting your speed while the voice of a personal trainer takes you through each workout.
GameFit Interactive Fitness Games: Challenge yourself with exciting games like Fat Blocker and Calorie Destroyer to have a little fun as you exercise. The harder you work, the easier the game becomes.
Compatible Music Port for iPod: Plug your iPod or MP3 player into the Interplay Music Port and listen to your own music through the built-in sound system as you exercise.
Grafixx Hi-Res Display: Display animates your screen to give you more accurate, less machine-like readings.
1-12 Digital Resistance Levels: 12 Resistance levels allow you to adjust your workout resistance for increased calorie burn and higher intensity.
16 Personal Trainer Workouts: These programs automatically adjust the resistance of the bike for increased intensity. Choose between aerobic, weight-loss or performance workouts and you'll be on your way to success.
Supports user weight of up to 250 lbs.
Footprint: 41" L x 22.5" W x 60" H
The ProForm ZX2 upright bike is an exceptional and full-featured exercise solution that is designed to provide you with a vigorous and superior quality workout. The ZX2 exercise bike from ProForm will have you getting fit and dropping those extra pounds before you know it.
If you're serious about getting into shape and staying that way ProForm offers the answer you've been looking for. What are you waiting for? Order a ProForm ZX2 upright bike and get ready to get into the best shape of your life.
30 Day Satisfaction Guarantee! *
ProForm stands behind all of their fitness products and they fully guarantee your satisfaction. Simply purchase your fitness machine (direct from ProForm) and use it for up to 30 days. If you're not 100% satisfied with the results for any reason, simply contact ProForm within 30 days of receipt to request a Return Merchandise Authorization number. Once you've received your RMA# return the machine (including any accessories) in its original condition and packaging to receive a full refund, less a 10% restocking fee (unless the merchandise is defective) and the shipping & handling charges.
* The above guarantee is for purchases made through ProForm only. Be sure to check the current return policy of all retail partners presented on TVgyms.com for the most up-to-date information.
ProForm ZX2 Upright Bike
Average rating:
0 reviews