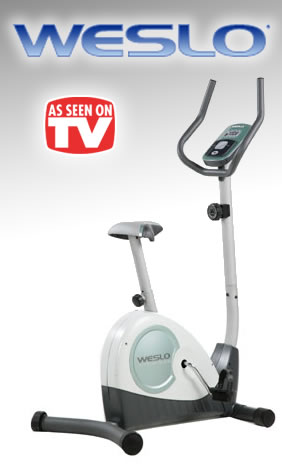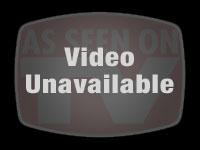 Weslo Pursuit G 2.8 Upright Exercise Bike
Weslo Pursuit G 2.8 exercise bike is a well-engineered and affordable exercise solution that is designed to help you burn calories, drop excess weight and get into shape quickly.
The Pursuit G 2.8 upright exercise bike offers numerous innovative features while remaining an attractively priced fitness solution. These features include an ergonomic upright design that facilitates a superior low-impact workout, adjustable silent magnetic resistance, specially designed ergonomic handlebars, 6 built-in Pacer Workouts, and the ultra-comfortable adjustable seat. The G 2.8 also is equipped with Weslo's Easy Pulse heart rate monitor and LCD display so you can keep track of your heart rate and stats with just a glance.
Weslo Pursuit G 2.8 Exercise Bike Features
The smooth, frictionless resistance system provided by SMR (Silent Magnetic Resistance) allows you to adjust your workout intensity without interrupting your workout.
Weslo's Easy Pulse heart rate monitor allows you to easily monitor your heart rate with the convenient thumb sensor on the console.
Innovative Step Thru design eliminates the traditional bike base and makes getting on and off of the bike a breeze.
Adjustable, ergonomically designed seat that's built for comfort.
6 workout programs ensure a challenge every time that you work out.
Easily viewable LCD display tracks important stats such as speed, pulse, RPM, time, distance and the amount of calories you've burned.
Upright Frame duplicates the effect of traditional cycling and provides an effective cardio workout.
Adjustable resistance provides a workout tailored to your exact needs.
Ergonomically designed handlebars that minimize fatigue and maximize comfort.
Easily movable thanks to the built-in transport wheels.
Only takes up 5-1/2 square feet of space making it perfect for tight spaces.
Supports user weight of up to 250 lbs.
Comprehensive 90 day warranty.
The Weslo Pursuit G 2.8 exercise bike is an affordable and full-featured exercise solution that will provide you with a vigorous and effective cardio workout. The Pursuit G 2.8 upright bike will have you burning calories, getting toned, and dropping those excess pounds in no time.
Weslo's motto is "Fitness For Real People" and their objective is to offer top quality exercise equipment that is economical enough to fit all budgets. If you're looking for a full-featured and very attractively priced exercise bike the Weslo Pursuit G 2.8 upright exercise bike is an excellent choice.
30 Day Satisfaction Guarantee! *
Weslo stands behind every piece of exercise equipment that they sell and they completely guarantee your satisfaction. Simply purchase your fitness machine (direct from Weslo) and use it for up to 30 days. If you're not 100% satisfied with the results, simply contact Weslo's customer service department for a Return Authorization number and return the machine (including any accessories) in its original condition and packaging to receive a full refund, less a 10% restocking fee and the shipping & handling charges.
* The above guarantee is for purchases made through Weslo only. Be sure to check the current return policy of all retail partners presented on TVgyms.com for the most up-to-date information.
Weslo Pursuit G 2.8 Upright Exercise Bike
Average rating:
0 reviews